6 tags
3 tags
4 tags
4 tags
OMG finally!!!!!!!! bye bye plastic bags :D →
San José is the largest City in the state to ban plastic carryout bags. The ordinance will go into effect on January 1, 2012, and: Grocery stores, pharmacies, small and large retailers will no longer be allowed to provide plastic carryout bags at checkout; Stores may still provide paper bags made of 40% post-consumer recycled material and charge a minimum of 10 cents for each bag. After the...
3 tags
7 tags
Testing… Testing… Blogging from my sister's iPhone…
2 tags
Yay, new and improved blog! =]  I reorganized a bunch of my posts and created links on the side for easy access.  It's less cluttered and easier to read, at least in my opinion.  Hopefully I'll upload a picture of Best Buy's recycling kiosk by the end of this week!
4 tags
Best Buy's Recycling Program →
Here's a quick post!  Click the link above to see what kinds of electronics and accessories Best Buy accepts for in-store recycling!  They take in a lot more items than I thought they (or any other store) would.  Yay for Best Buy for taking this step towards a greener life for everyone!  Now, the real question is how many people take advantage of their program? :)
7 tags
Happy Halloween!
Hey everyone!  I'm back! =)  Not that I physically went anywhere… I was just neglecting my blog =(  I've missed blogging, and I am going to try to make more time for it. I came home today to this pretty little package =]  Imagine my surprise when I saw the biodegradable airbag in the box! And for all of you that are more interested in my purchase, I picked up this little gem...
4 tags
2 tags
5 tags
4 tags
Teens for Jeans is back!!!
Guess what time it is?!  A whole year's gone by since my sister and I first discovered Teens for Jeans, and now it's back for its 4th year!  Stop by your local Aeropostale before February 13th and donate your gently worn jeans!  Aeropostale and DoSomething.org works together and takes your donations to a local charity or homeless center.  Aeropostale thanks you by offering a 25% off...
5 tags
4 tags
8 tags
9 tags
5 tags
3 tags
5 tags
2 tags
7 tags
Adventures at the Academy of Sciences!
I went to the Nightlife at Academy of Sciences recently, and was simply blown away by all the displays created to spread awareness of the Green epidemic! Biodegradable cups for beer! "REUSABLE COFFEE CUPS - If we all used our own mug, we'd save more than 100 million tons of paper a year.  That's a lot of trees, and a lot CO2." "DISPOSABLE CHOPSTICKS - 100...
5 tags
100% recycled what?! →
Go Reynolds Wrap!  They recently released aluminum foil made from 100% recycled aluminum!  Check out their website, they even have a discount coupon for their new product!  Once I'm all out of foil… I am definitely gonna get this.  Their commercial claims to be just as strong and durable as their regular foil, so if anyone tries this out, lemme know! =) alumimum?  alemenin? ...
3 tags
My eco-deed of the day!
Instead of a quick 5 minute round trip drive to my friend's place to drop off the notes she let me borrow, I opted for the 20 minute walk!  Maybe this doesn't sound like much, but I don't walk to places very often, mostly because I grew up in SL hahah… so it was nice to stop and smell the roses.. figuratively since I didn't see many flowers bloom.  The only negative...
5 tags
San Leandro recycling program
Unsure as to how your curb-side city recycling program works?  What they do and do not accept vary from city to city… I was surprised to see that San Leandro accepts plastics with the number 1 to 7!  I'm surprised because Davis only accepts plastics with #1 and #2… I guess because Davis has an open recycling facility where you can drop off the other types of plastic.  SL also...
5 tags
Composting Workshop! →
I want to do this!  Spend a day in a huge, beautiful park in San Francisco and learn about something I'm interested in!  I'll have to see if I can make it… :D
5 tags
5 tags
4 tags
4 tags
3 tags
3 tags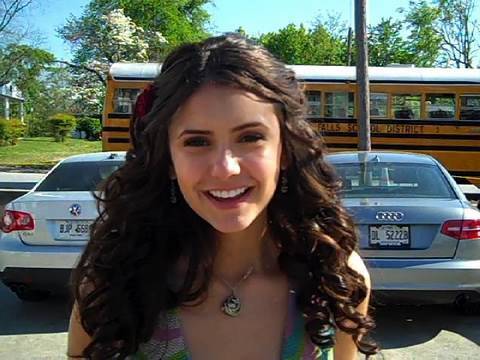 5 tags
2 tags
6 tags
Gotta Love F21. →
I've always liked shopping at Forever 21 because they have the ultimate package: fashionable clothes for an affordable price! I liked them even more when they started selling reusable cloth bags for $1.50 which, by the way, they were one of the first clothing companies that did so.  Recently, they started offering plastic fold-up bags that are so easy to carry around, so they're always...
5 tags
50 Ways to Help the Planet →
Wanna reduce your carbon footprint but don't know where to start?  I've found the perfect solution!  Okay, I lied.  Michael found the website haha, but I am fully endorsing it!  I love these kind of tips because: A) they're easy to do B) they apply to our everyday lives and C) it makes me feel accomplished when I can look at a tip and say I already do it! =) How many of these 50...
4 tags
5 tags
3 tags
CLICK here! =) →
Get $$ for your old electronics! A quick update, I saw this helpful link on Yahoo!'s front page!  The article lists a bunch of websites that will buy your unwanted but gently used electronics!  Check it out and see if any of them want your old cell phones and such!  I have a few old cell phones and even a digital camera laying around at home collecting dust that I should probably do...
4 tags
WHAT?! Ecofriendly font???
My sister, Tracy, introduced me to this website that offers a free download of an eco-friendly font.  Printing with this font will save you up to 25% of ink or toner!  Whoever thought of this is a genius!  The reason why this particular font saves you ink or toner is because there are tiny holes placed in the letters, thus having less to print.  Plus, when the font is smaller (used for essays),...
4 tags
YAY tote bags! =)
Cost Plus World Market is currently having a promotion where they are giving away a FREE TOTE BAG with any $10 purchase in store!!  It's a really cute reusable bag and it looks like it can hold a lot of things in it!  It's until supplies last and the ad sales end 1/31/10, so I wouldn't wait until the last minute to get it…! Link to Ad HERE!  You can read about it at the...
7 tags
I Heart Reusable Bags
I found out about this reusable bag simply from browsing JustJared.com, an awesome website that I get all my celebrity gossip from =P  I like when I find things like this randomly online!  Many of you know that I love reusable bags, and I am never without one when at the grocery store or at the mall.  I use different kinds of bags depending on where I am.  I use the simple, cheap tote bags that...
5 tags
Teens for Jeans
I can't remember where I stumbled upon this, but I found out about this a couple of days ago and thought I would pass it on.  Teens for Jeans is an organization created by Aeropostale and DoSomething.org where you can donate any gently worn pair of jeans to Aeropostale, who will then turn around and donate the jeans to a local homeless shelter!  It's a really great idea because it...
3 tags
peace, love, recycle
HAPPY NEW YEAR'S! =) Look what I found!  I saw a stand full of new envelopes that screamed GREEN while at the Post Office the other day, but I didn't have time to grab some.  I searched for them online to see exactly what they're all about, and voila!  Check out the website below.. =) Recycling is crucial for a better future, so please try and make an effort to recycle as much...
3 tags
3 tags
4 tags
9 tags
Frisco Fun
Today was fun!  My sisters planned an outdoor ice skating day in SF!  Too bad that since it was a Friday night, it was hella freaking packed… hm let's start at the beginning… I woke up at 12:30 today, only because I slept at almost 6am last night!  Damnit, and I really thought I was starting to get on a normal sleeping schedule from the cabin trip.  I slept pretty early and woke...
4 tags
testing this out =)
lilmikeylau: u got to keeep these downlow =P and haha dam... shyt travels FASTTT with u guys between u and irene...
lilmikeylau: it is like talking to both of u at the same time
angelic i0usbaby: yeah thats us
angelic i0usbaby: we have super espn